We offer total packaging solutions that enhance the value of your products.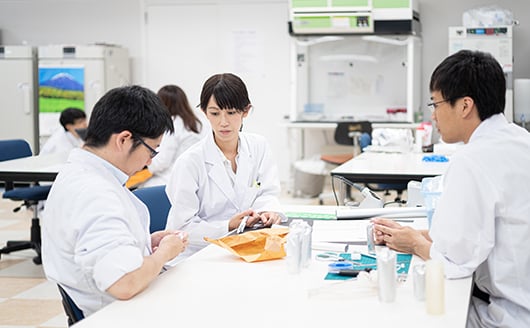 Flexible approach for flexible packaging
'Is this really the greatest idea we can think of?'
This is the question we persistently ask ourselves in pursuit of the optimal solutions that satisfy our customers. In addition to our expertise in flexible packaging, we value unconventional thinking in order to create a unique solution. We believe that a flexible mindset in our approach is the key to differentiation.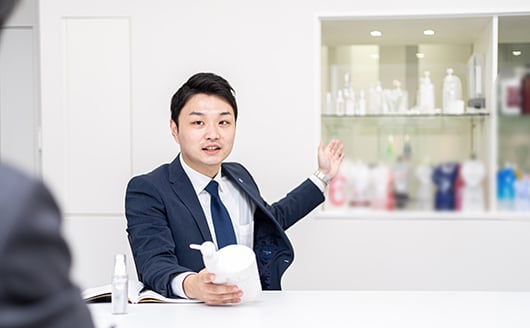 Strength in planning and proposal
Packaging is the face of our customers' products. We acknowledge their various needs, and propose the optimal solution specifically tailored to the needs of the individual customer; shapes, materials, cost, usability and the filling method etc.
One of our strengths is to offer such total solutions by utilising our vast domestic and overseas networks.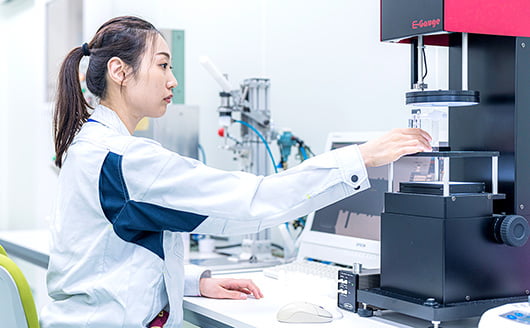 Never-ending improvement in production and quality control
We at PacPlus aspire to be at the forefront of sustainability to reduce the impact on our environment. Our products are in line with the ISO 9001 quality management system and the ISO14001 environmental management system, as we believe in making positive changes to our environment as much as delivering the high-quality products that satisfy our customers. We are proud to brand our products with the 'Made in Japan' label, and believe in continuous adaptation and improvement to our operations whenever needs be.